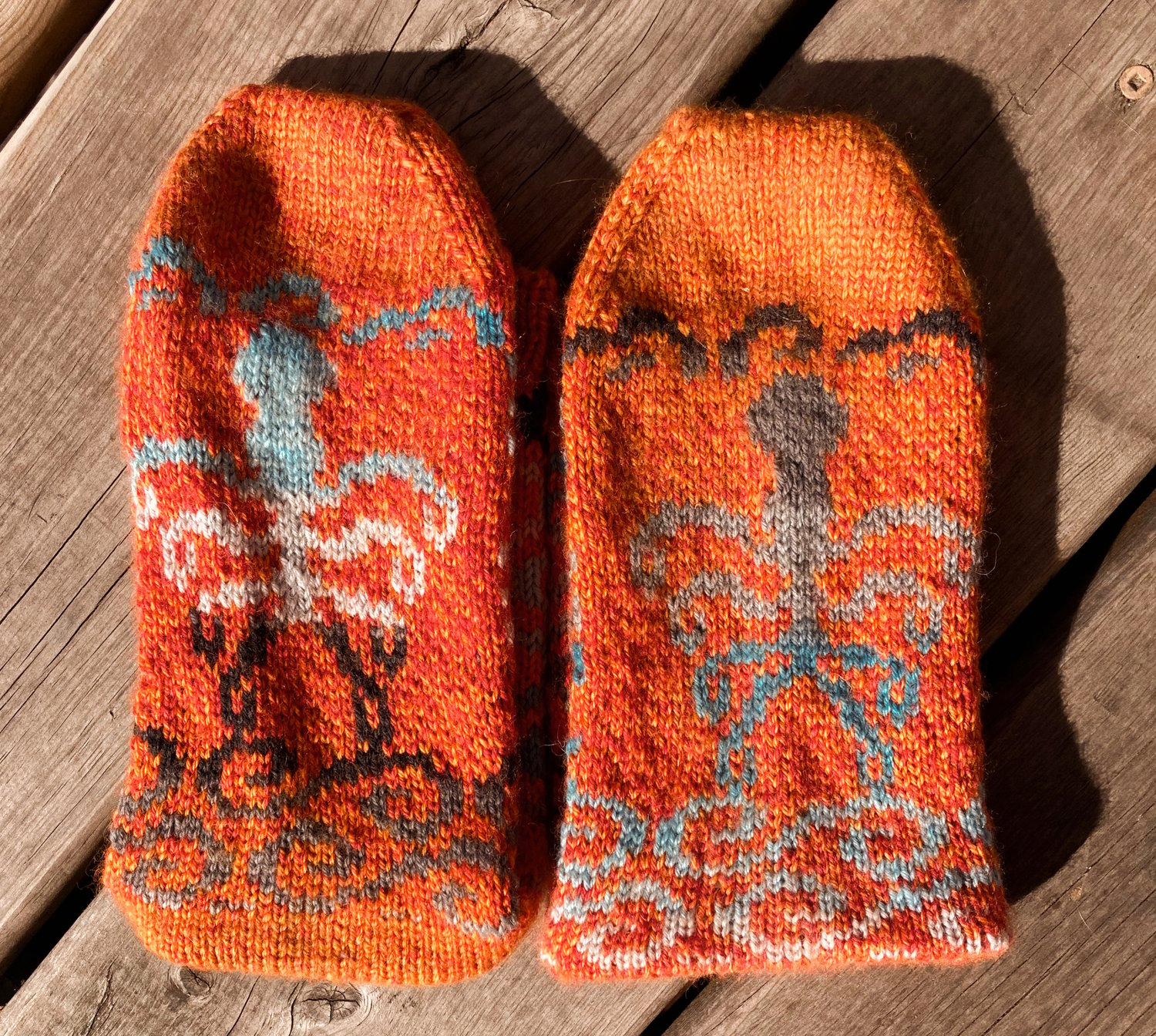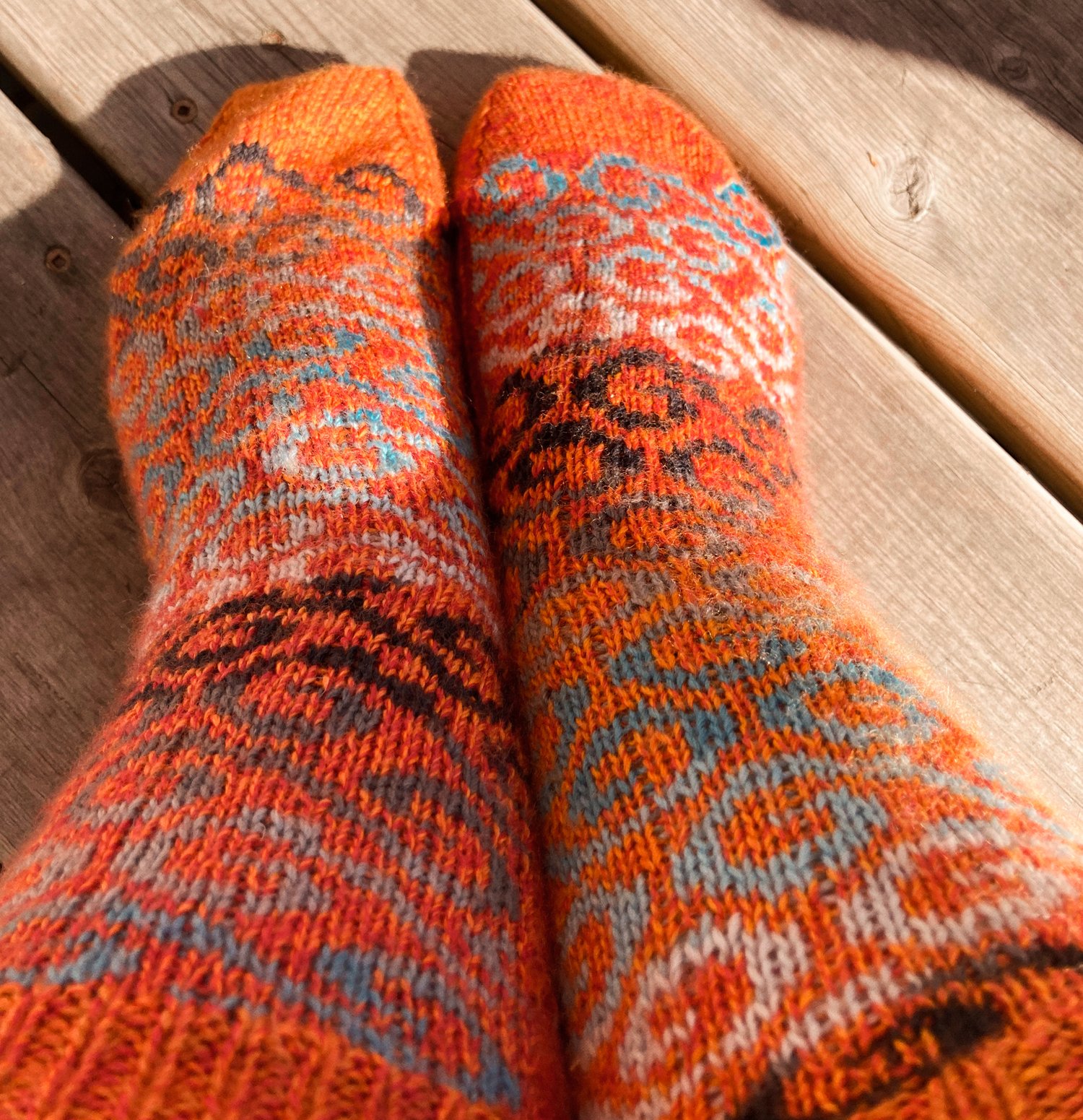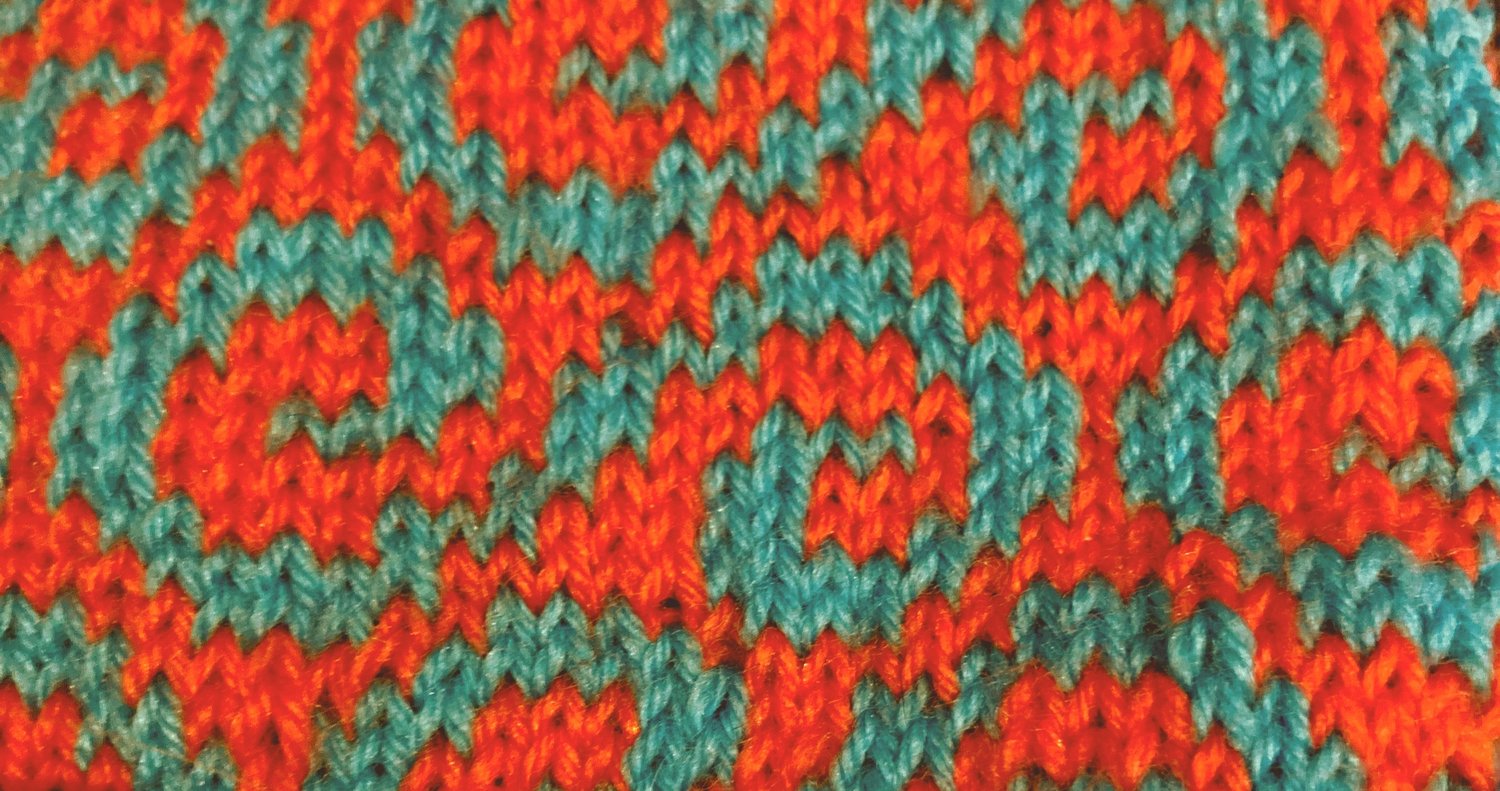 Full Fathom Five
Inspired by Ariel's song from The Tempest, these socks evoke the stormy waves around a rain-lashed ship.  Lurking in the depths, ready to surprise all who enter his waters, is a giant octopus.

These socks are show off socks.  Wear them around the house and casually rest your feet upon the sofa or a strategically placed pouffe to show off your amazing octopuses. 

These are top down socks knitted using either sock wonder needles or dpns on US size 1.5 or (2.5mm) needles.  You will need  255 yards (233m) of sock yarn for the main or background colour and 150 yards (137m) of sock yarn for your wave pattern and octopus colour.  2 100g skeins of sock yarn should provide you with 2 pairs of socks in alternate main and contrast colours.  

Fully charted, this fair isle / stranded colourwork sock pattern creates an amazing and unusual sock.