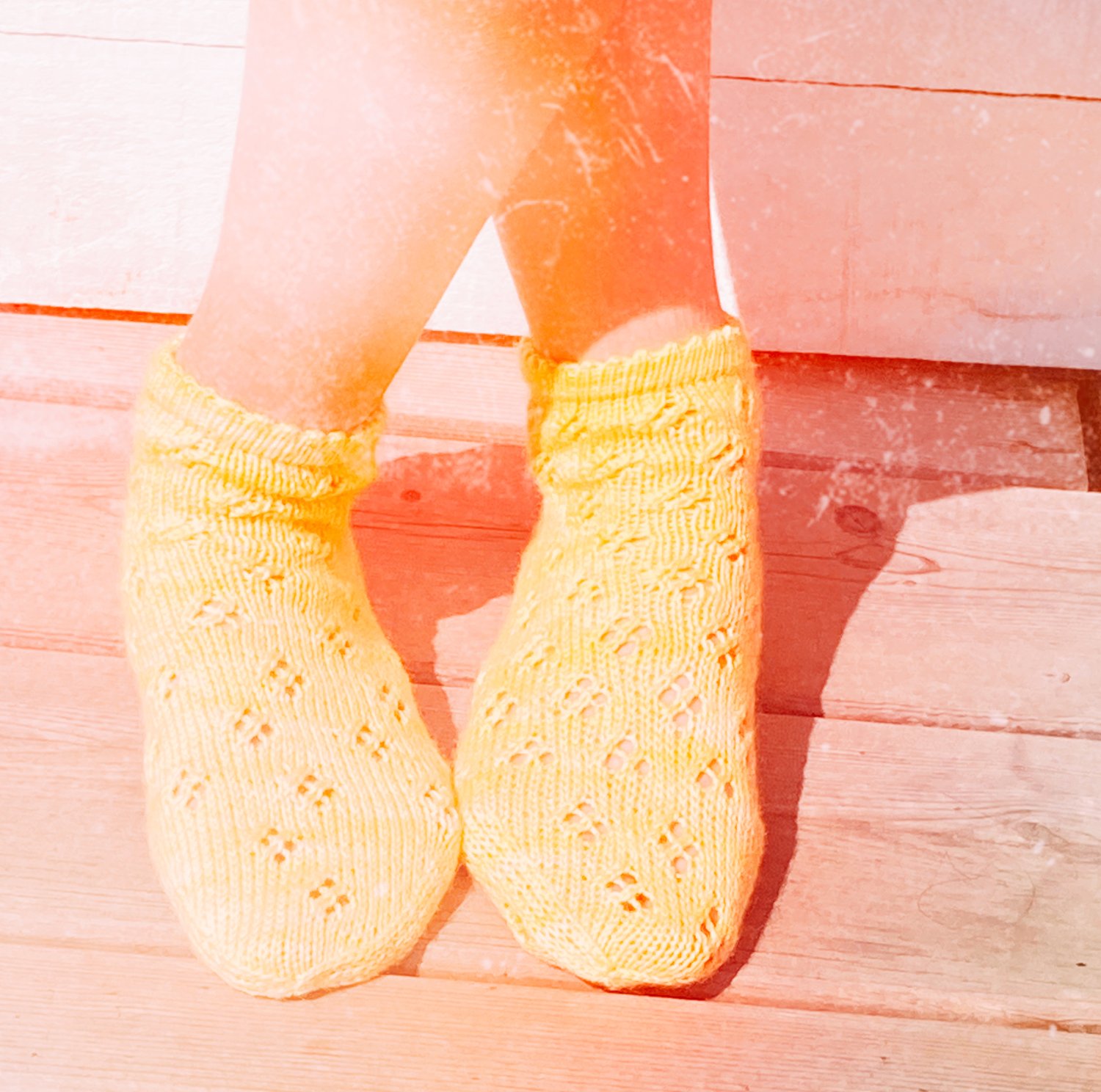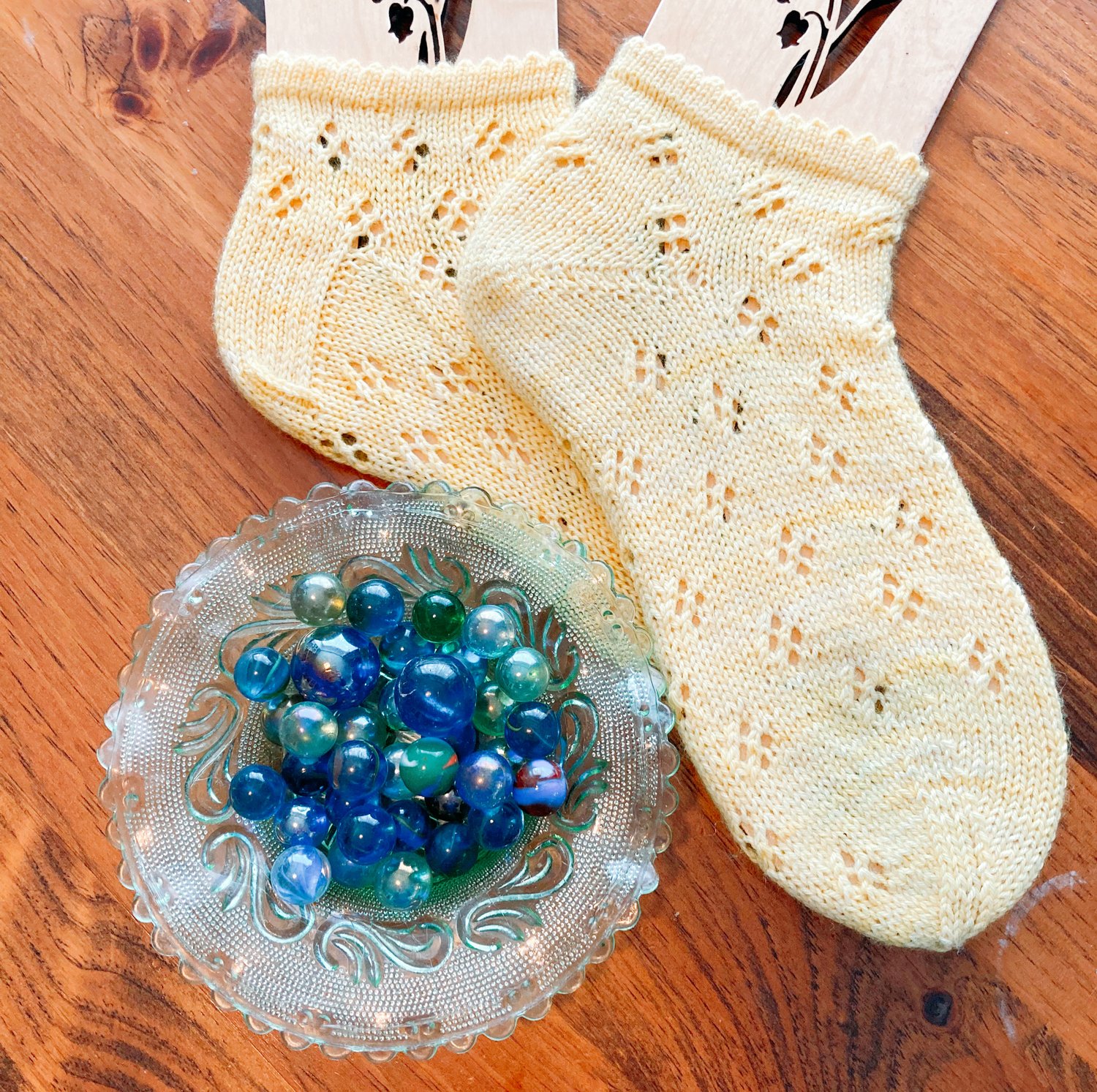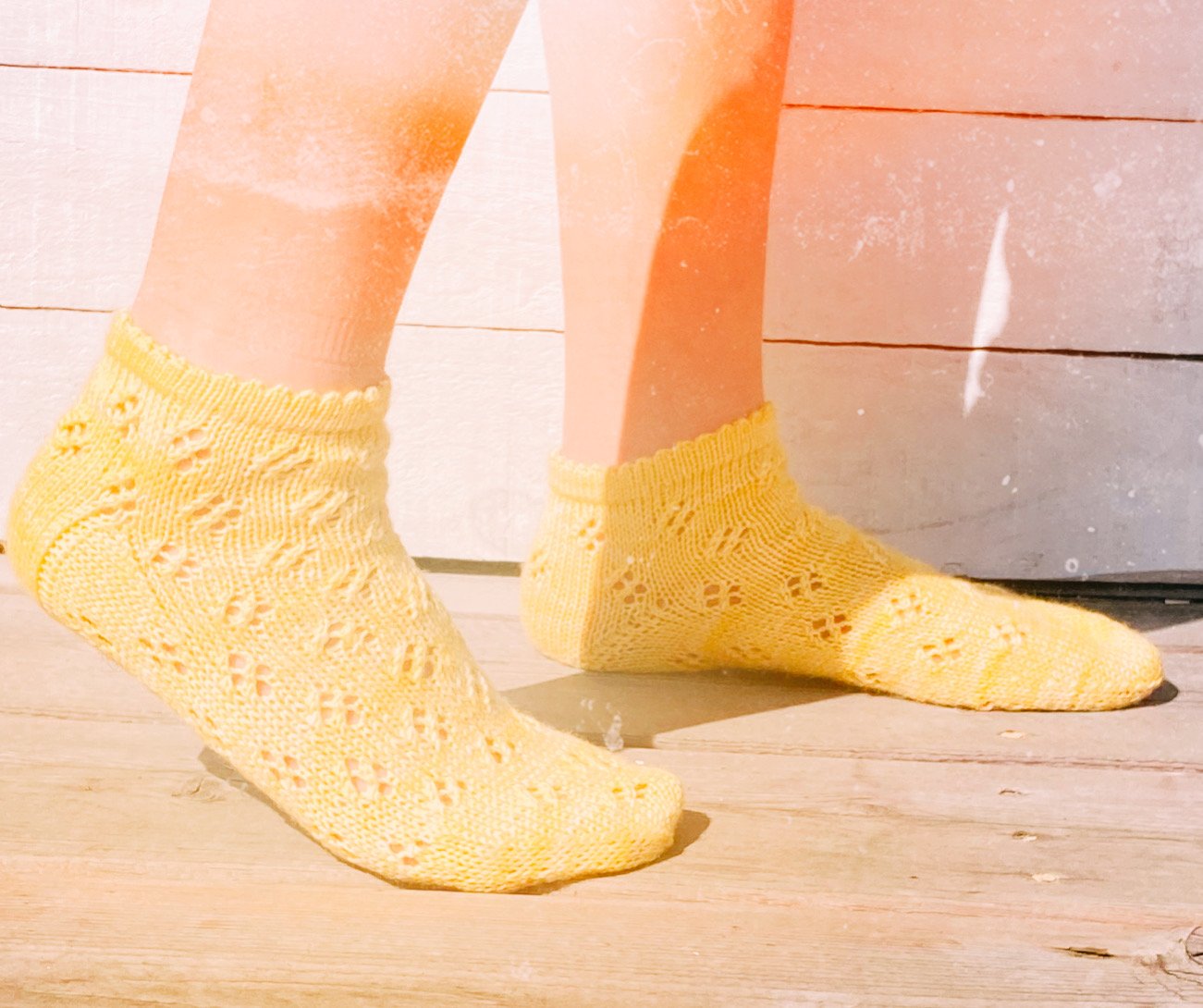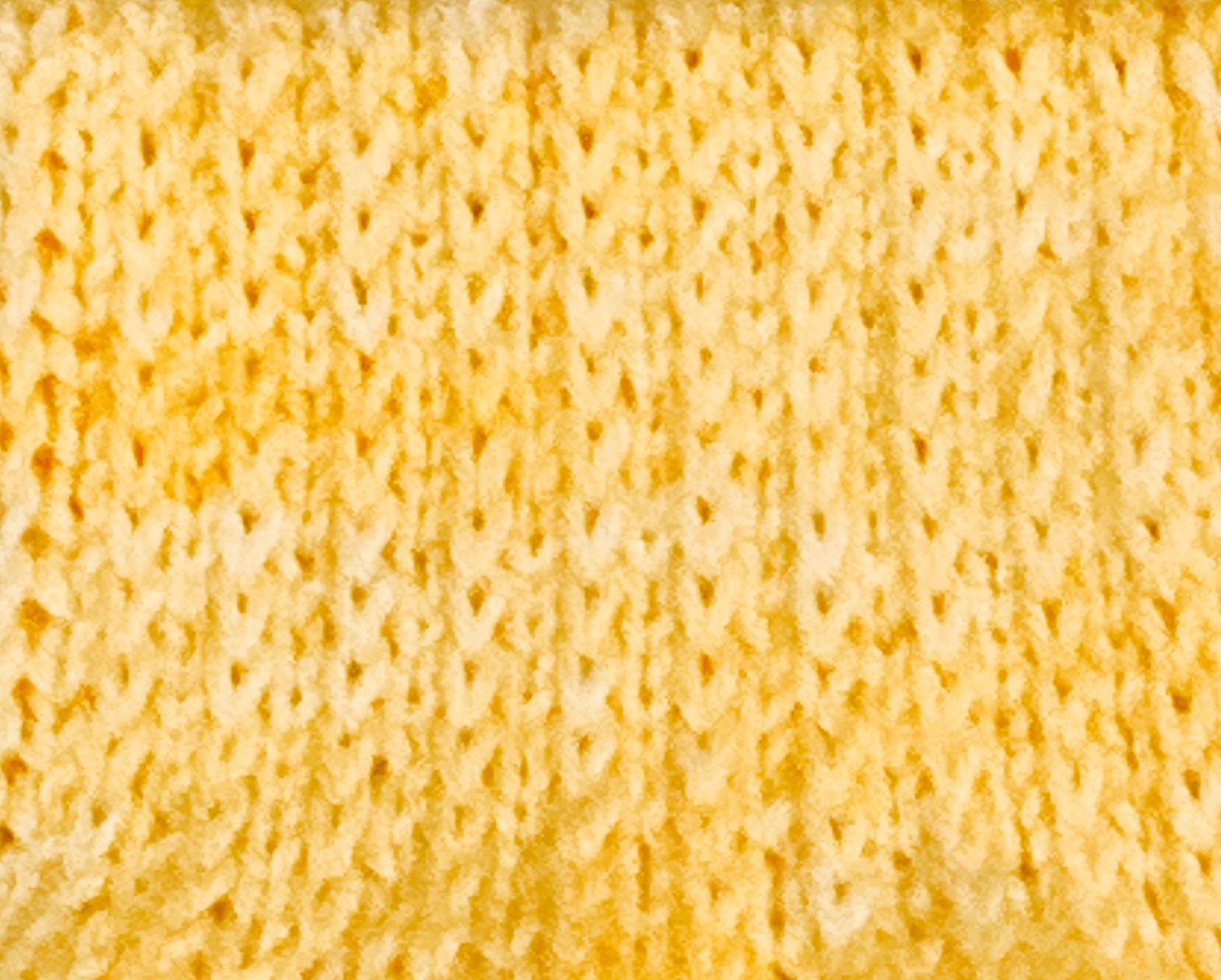 Primrose
Everyone always goes on and on about daffodils, the quintessential spring flower.  But my favourite is the bright yellow primrose.  It is a little hit of pure sunshine as we come out of the darkness of winter

The all-over lace pattern mimics the four primrose petals while still being comfortable on the sole of your foot 

This top down sock pattern has two heel options:  traditional slipped stitch or German short row heel. and is available in 56: 60: 64 stitch versions, with both written and charted instructions.

Recommended yarn: 1 skein, 400m (438 yds)  Fundy Sun Day sock yarn  by  Ravenswood Fibre Co. which will make 2 pairs of socks.

A pair of women's size US 8, European 38, UK 6 will use  approximately 233m (255 yds)

This yarn is a  luxurious 85% merino and 15% nylon blend which will keep your feet cosy on even the most changeable of spring days.