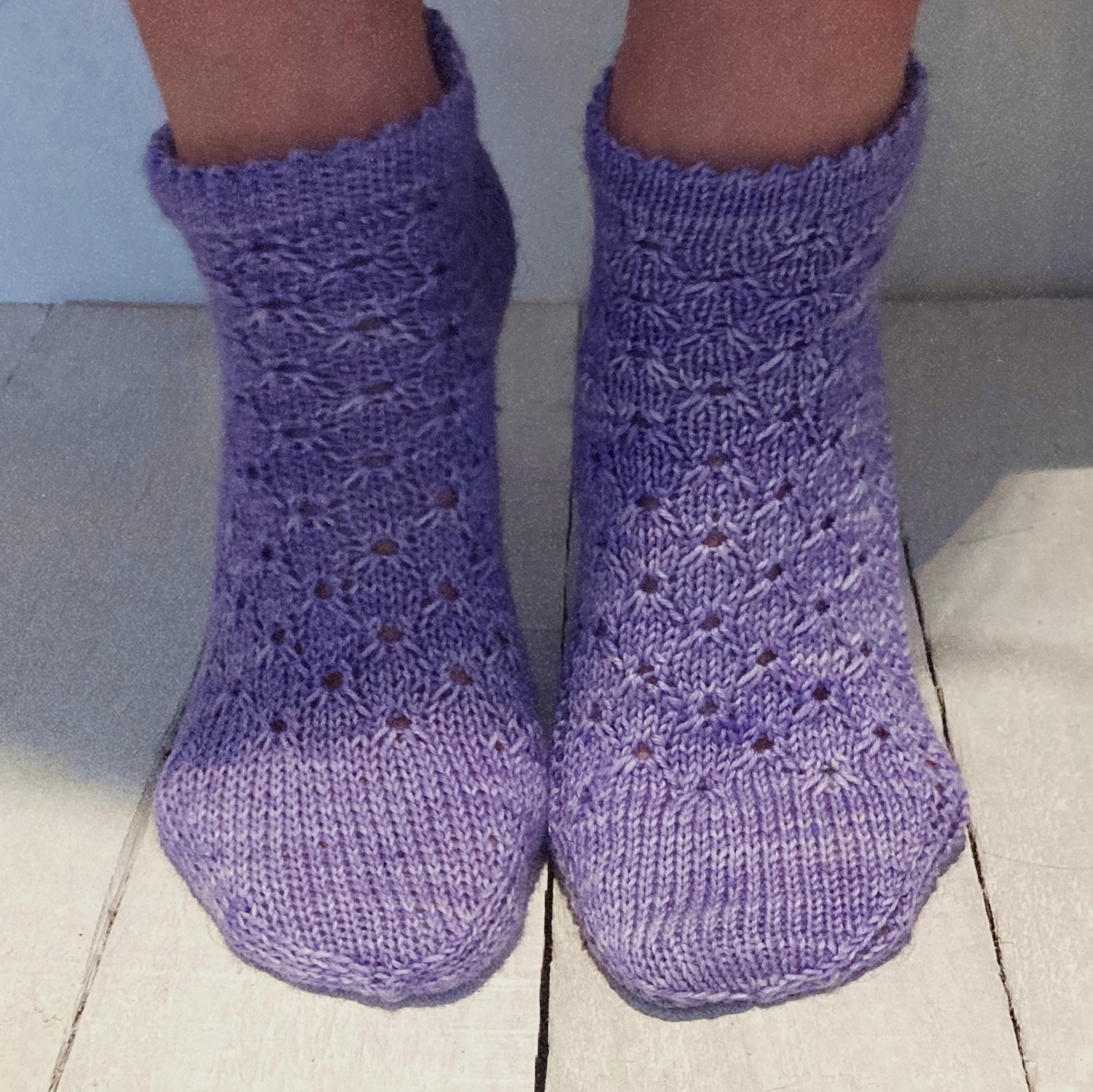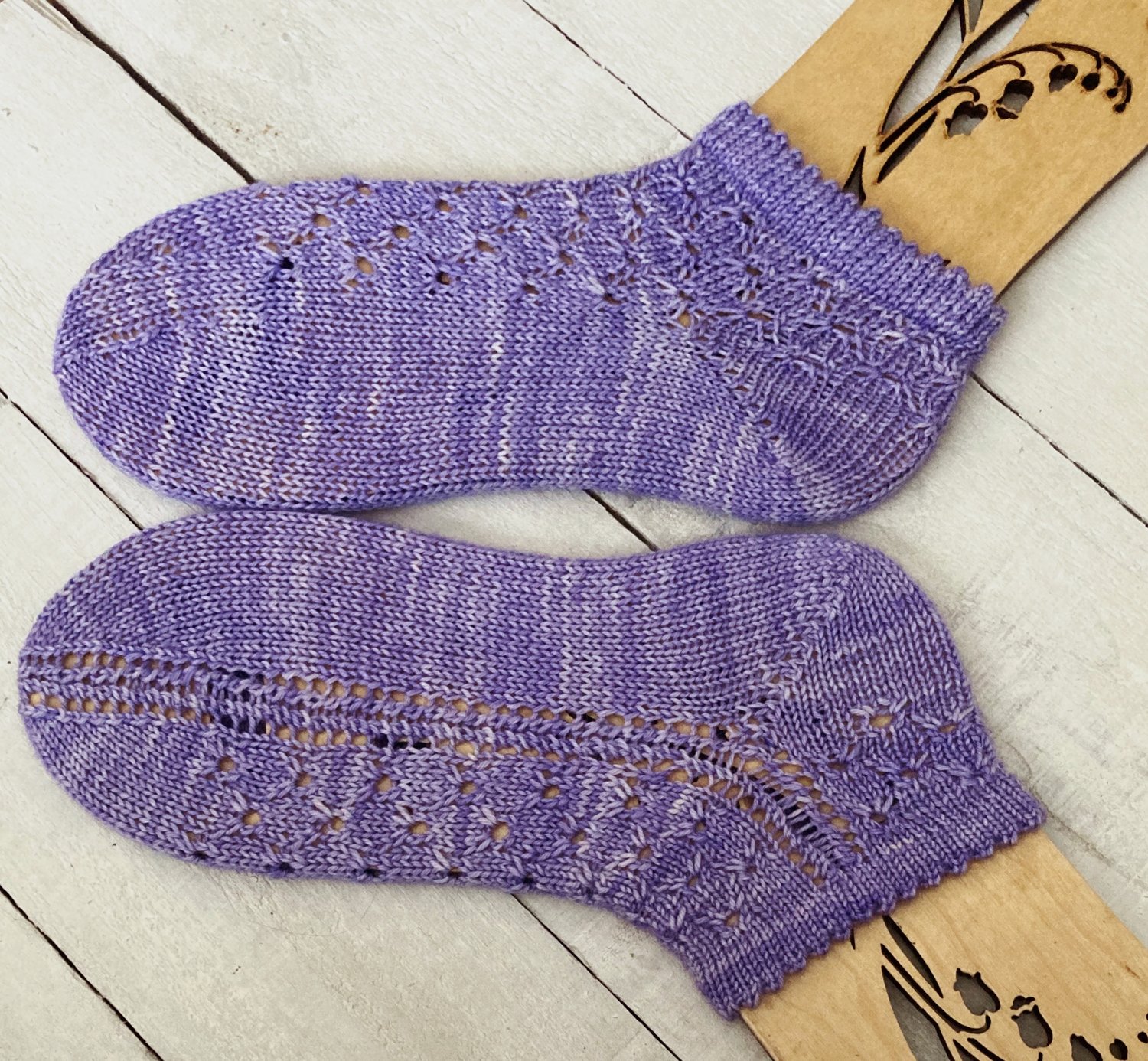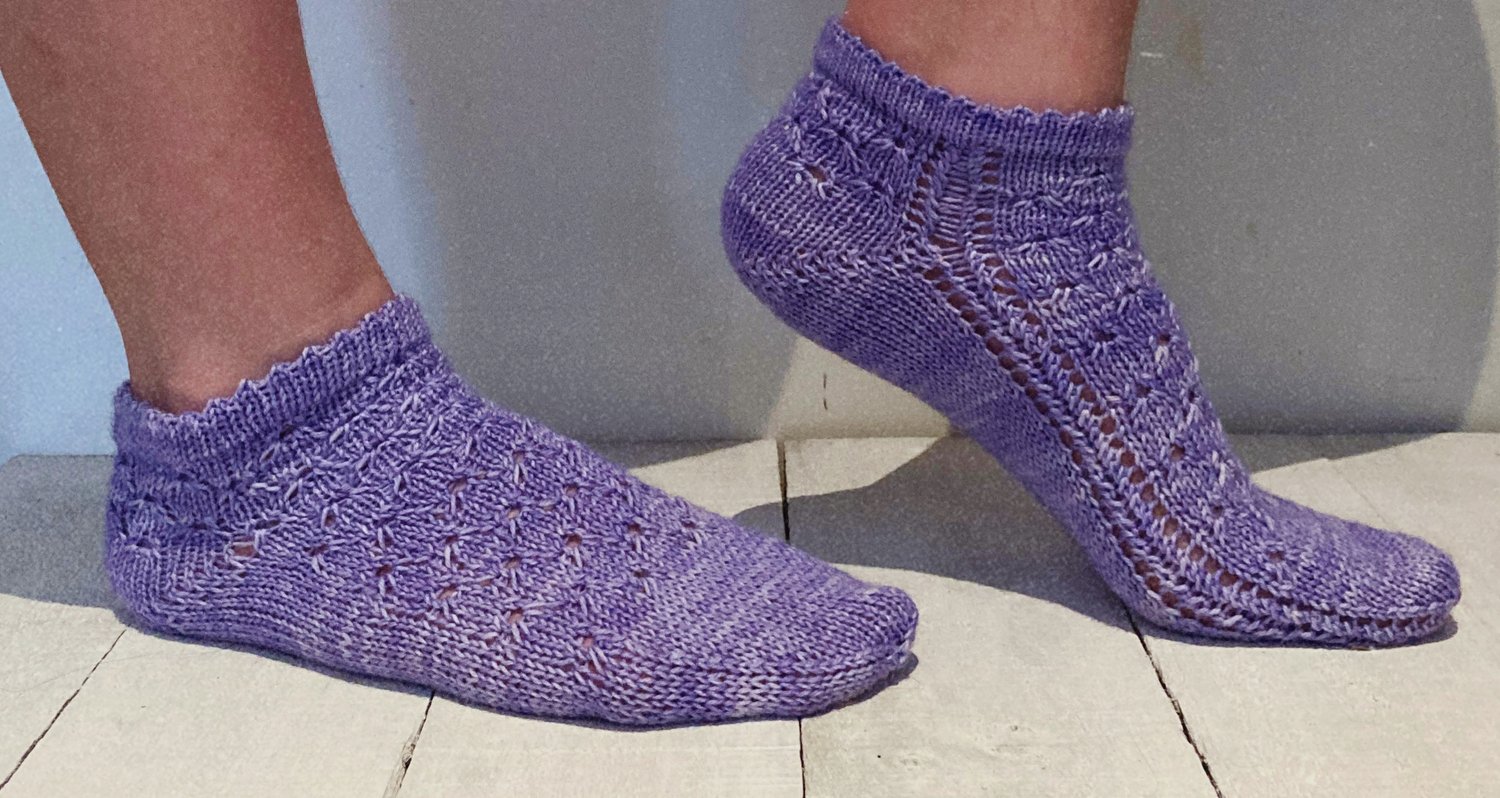 Crocus
The final sock in my series of spring flower socks. 

I love the deep colour of crocuses.  They are the brightest of the early spring flowers in my neighbourhood and create these clumps of bright purple with an orange centre. The crocus socks use a slipped stitch technique to mimic the long lozenge petals and to create perfectly round eyelet holes. These socks are a fast, straightforward knit with a timeless feel.

The pattern is both written and charted and is worked top down.  You will need approximately 233m (255yds) of sock yarn and a couple of needle sizes: either 2mm (US 0) or 2.25mm (US 1) for the lace top and 2.5mm (US1.5) for the main body of the sock.