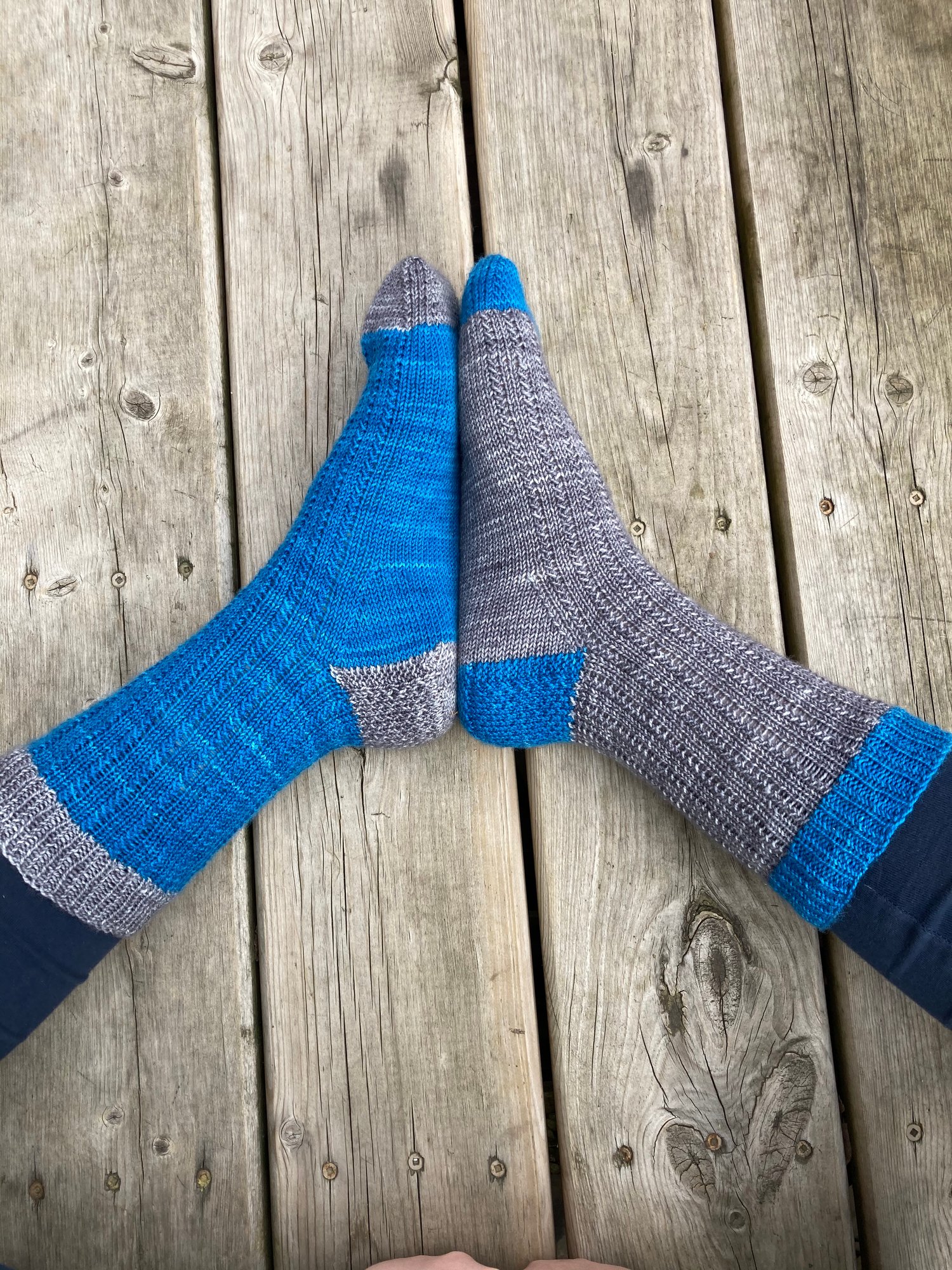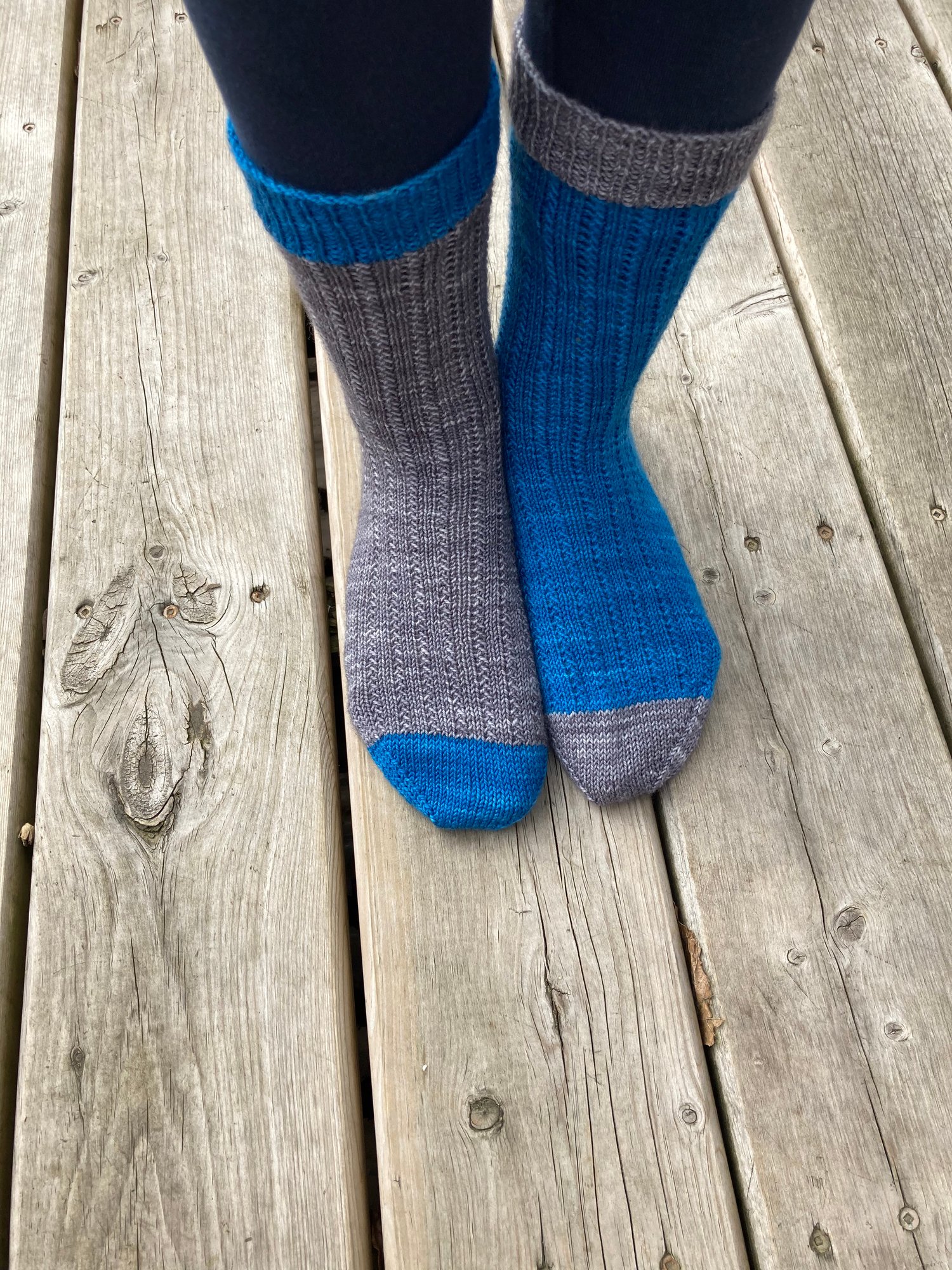 Fireweed Socks
This is a lovely fine grained textured unisex sock that works best with a solid or semi-solid yarn colour.  The pattern is a textured two round repeat that looks and feels great on your foot.

 

Fireweed comes in three different sizes and has two heel options. There is a lot of flexibility in this sock to allow you to customise based on your preferences. This is a great sock for an experienced sock knitter looking for a fun TV knit or someone who wants to try socks for the first time.

The pattern uses between 270 – 350 yards (247 – 320 metres) of sock yarn.

Techniques: basic knit and purl stitches. Kitchener stitch.  Full instructions are given for both a traditional heel with an eye of partridge heel flap and a german short row heel.  

This heel was designed as a top down pattern on DPNs but can be adapted to magic loop methods as needed.