Fireweed socks
This pattern just took so much longer than I would have liked. But the final pair of test knits is done and I just have a pair to do for photos. This means Fireweed Socks are actually getting published in March 2021.
The final pattern includes three sizes, and some handy hints for making more sizes for extra narrow or extra wide feet. I've detailed two heel types, both a traditional eye of partridge heel and a German short row heel. The socks are top down with a wedge toe and kitchener stitch to finish.
Fireweed (Chamerion Angustifolium) is native to North America and you might see it if you are out hiking in British Columbia. It's a lovely plant with very pretty pink or purple flowers. Look for it at the edges of woodland. My pattern uses the spikiness of the leaves for inspiration.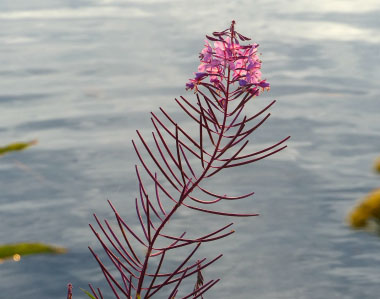 I've used Knit Picks Capretta Superwash and Koigu KPM wool to make these socks but you can use any sock wool that you like working with. The pattern is very textured and subtle so works best with a solid or semi solid yarn colourway. This is a great unisex sock to knit and is a very simple repeat.
Please check out the patterns page for where to purchase from. Pattern release is set for 17 March 2021
---